Tractors:
233 power units equipped with Drum Hydrapaks, Drum pneumatic blowers for clean & efficient unloading and in-transit heat systems with food grade propylene glycol anti freeze for safe, temperature controlled transport.
Trailers:
534 Consisting Of:
27 oil (temperature-controlled)
105 chocolate (temperature-controlled)
280 liquid sweetener (equipped with stainless steel pumps for loading/unloading)
122 pneumatic, Pneumatic capabilities include self loading vacuum trailers for rail to truck operations as well as silo evacuation of products
All equipment is circle U Kosher certified.
Shop:
Full service shop operates 24 hours a day / 7 days a week. Five bay full-service shop facility. Full service tire bay. Our shop is equipped with the tools to meet all service requirements, including: Mig & Tig Welding, Plasma cutting, Air Conditioning Recovery System, Computerized Diagnostics for Mack, Eaton, Bendix, Meritor and Hendrickson.
Public Inspection Station Pennsylvania Full maintenance facilities that include periodic inspections and other mechanical services. We offer excellent service in the hydraulic field as all of our equipment is updated, on a regular basis, to handle the latest in such systems. We specialize in IBEX pumps, Drum Hydrapaks and Drum hot air blowers on our pneumatic systems.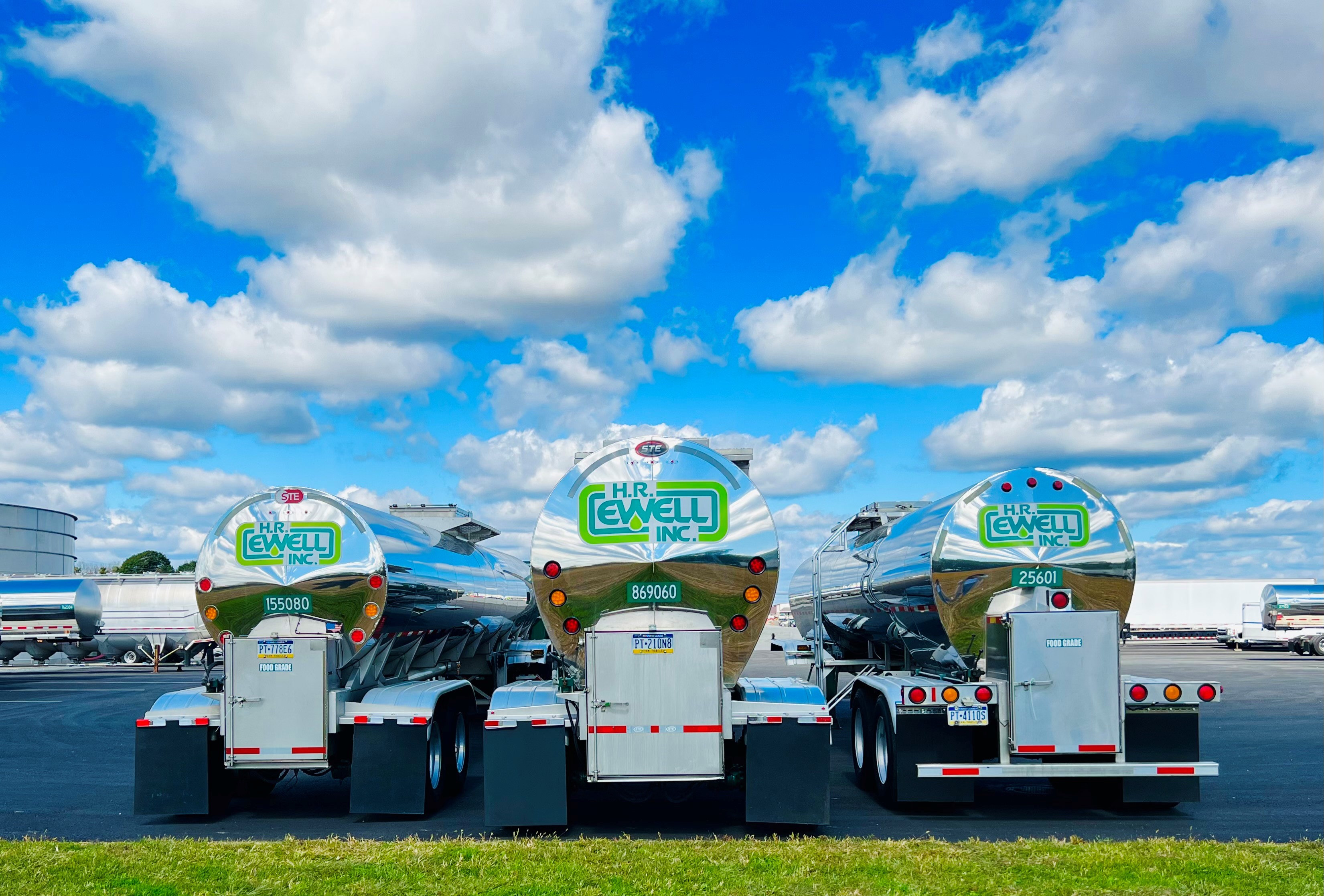 "By relying on driver and customer feedback while researching new technologies, the H R Ewell maintenance department provides equipment that offers constant innovation in safety and efficiency, low operating cost, weight reduction and driver comfort."
Our mechanics receive periodic training to maintain a thorough understanding of our equipment, including the latest state of the art electronics equipment.
We maintain a fully stocked parts room that is equipped with supplies that are necessary to keep our fleet moving without interruption.
Satellite terminals have limited or no shop facilities, dependent on business volume and other factors.