Cleaning Facility - A "Clean" Business
Part of the success of H.R. Ewell, Inc. is our understanding of the food business and the requirements of our customers in the transportation of their products.
The tank cleaning facilities are approved and certified by major bottlers, sweetener, chocolate and vegetable oil manufacturers and are certified "kosher" by the Orthodox Union. In accordance with our commitment to maintaining cutting-edge cleaning technologies, the tank wash system had a major computerization update that was accomplished at the beginning of 2008 and continues to be updated as newer technologies become available.
Vendors and suppliers of material for our equipment and cleaning facilities must certify that their products are FDA approved.
Our equipment is cleaned both internally and externally at our wash station in East Earl, PA, using three cleaning bays that are open 24 hours a day, 7 days a week.
We also have a wash station in Decatur, IL, which has two sweetener wash bays that can wash both liquid and dry bulk tankers. Decatur's wash bay hours are, 7:00 AM to 3:30pm Sunday - Thursday closed on Friday and Saturday's or by appointment only.
Our tank cleaning personnel are highly trained and continuously updated as customer and industry needs change, to assure our customers that their bulk food product is transported in a sanitary, clean tank.
Tank cleaning services provided for other terminals are only performed by tank wash facilities approved by the customer for whom we are loading.
Only customer approved commodities will be transported in our tanks and sanitized at our tank cleaning facilities.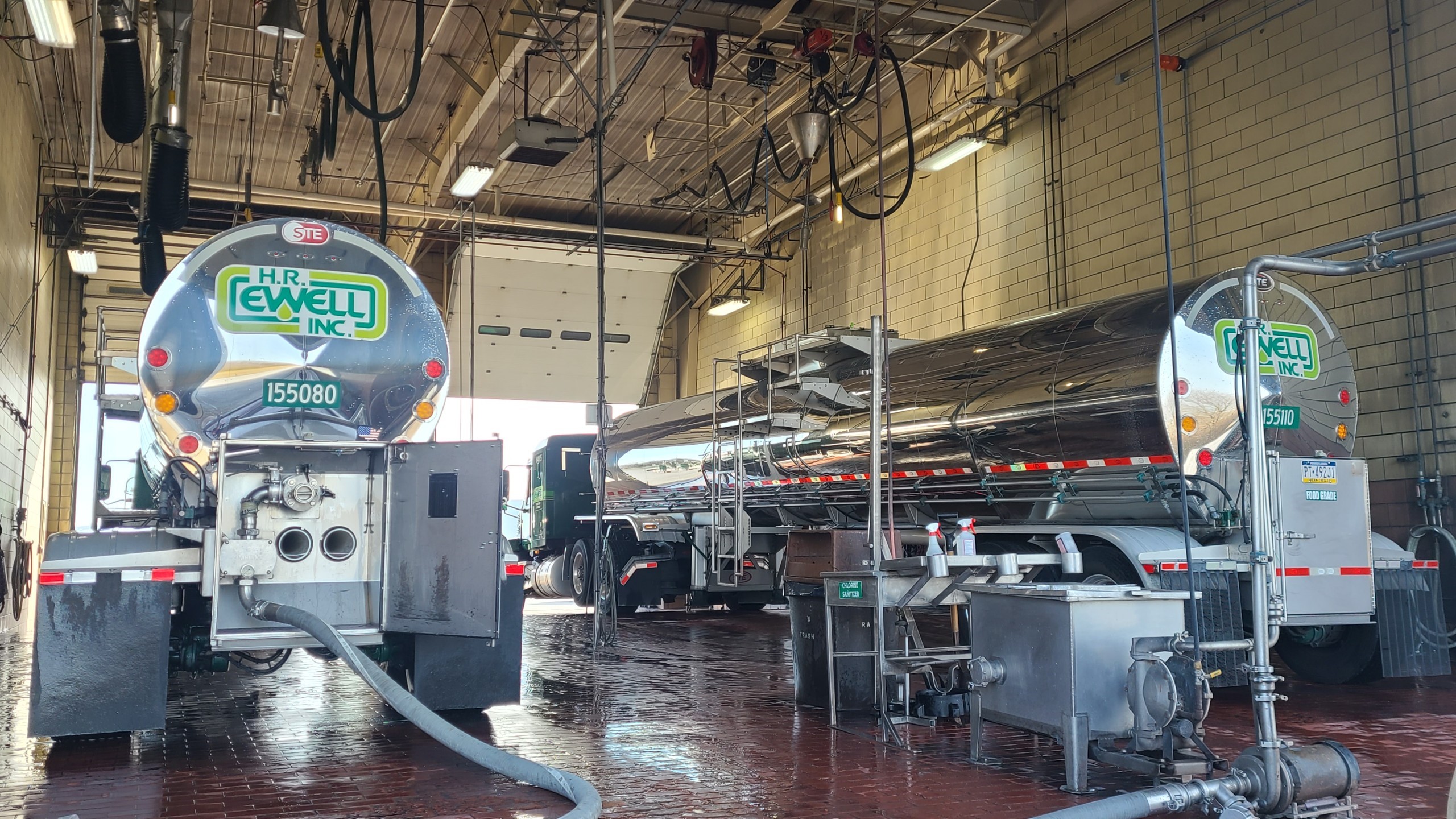 "The goal of my department is to protect our customers' image and product integrity by consistently providing units properly cleaned (internally and externally) to transport bulk food products. This is accomplished by our trained and dedicated wash bay employees through a thorough understanding of our customers' expectations and the use of computer controlled CIP wash systems."